The economics of 200,000 dead
Global fatalities approach 1 million
The economic aftershocks of 200,000 COVID-19 deaths in the United States, along with 7 million cases and at least 13.6 million unemployed workers, is expected to ripple through the economy for years to come, strangling state and city budgets, restricting consumer spending and dampening recovery.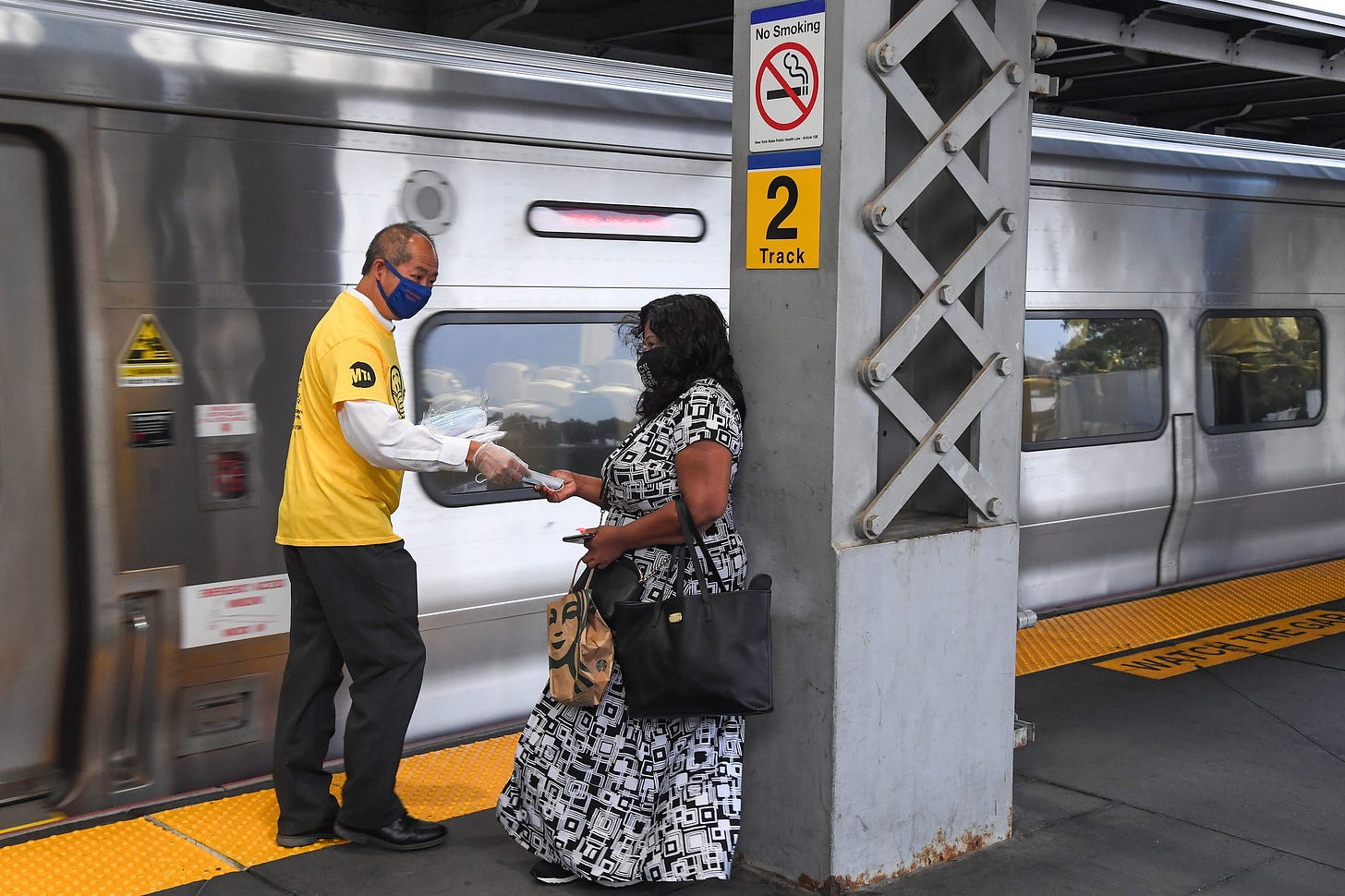 The University of Washington's Institute for Health Metrics and Evaluation (IHME) now projects the U.S. will reach 378,000 total fatalities by January 1, 2021. As of this writing, 40-50,000 new cases are being reported every day.
Globally, deaths are approaching 1 million amid 32 million cases worldwide, with nearly 300,000 new cases added daily. The economic cost could be staggering.
In the U.S., recovering headline unemployment numbers mask deeper issues. The Bureau of Labor Statistics states:
In August, 24.2 million persons reported that they had been unable to work because their employer closed or lost business due to the pandemic—that is, they did not work at all or worked fewer hours at some point in the last 4 weeks due to the pandemic.
Anecdotal data on the economy is not encouraging. More than 163,000 businesses on Yelp have closed since March 1, including 32,000 restaurants. Three out of five restaurant closures are permanent. In cold-weather states, where some eateries survived on outdoor dining during the summer, winter may bring their death knell. Closed restaurants don't buy food, liquor, dishware or glassware, and they don't hire cooks, chefs, wait staff or bus staff.
State and city tax revenues have also taken a hit in the past six months, leading to a looming crisis. According to a study by the National League of Cities, almost 90 percent of U.S. municipalities will struggle to meet their needs in fiscal year 2021. That portends layoffs of teachers, fire fighters and police.
Loss of fare revenue combined with uncertain proceeds from government coffers is leading some transit agencies to cut back or halt capital investments. Drastic, long-term reductions in bus, subway and rail service are also being sketched out. The pain isn't limited to the U.S.: a proposed rail line to London Heathrow Airport will be postponed up to two years.
New York's Metropolitan Transportation Authority (MTA) says it will cancel $12 billion in contracts, with a loss of 100,000 jobs, unless it receives $12 billion in federal aid. As a whole, the transit industry is asking for $32 billion, while airlines seek $25 billion to prevent a round of more than 70,000 layoffs starting Oct. 1.
And as this newsletter reported last week, 3,000 private-sector bus companies were left out of the CARES Act, putting up to 40 percent of these businesses at risk of failure.
Both the historical evidence from severe economic crises and the data available today point to enormous delayed effects. — Neil Irwin, The New York Times
Societal shifts in where and how we work, travel and live foretell a post-pandemic world that will be vastly different from the one we left in 2019.
One-quarter of U.S. employees are currently working from home, and many large employers are not rushing to bring them back to the office. Alan Pisarski of the libertarian Reason Foundation says, "I'm looking at a future, more likely a two or three day per week work-at-home kind of a model for the nation." If that comes to pass, it will require a radical rethinking by transit agencies, commuter railroads and highway officials.
The global airline industry is facing dire straits, believes Hubert Horan, an aviation consultant. "The current airline crisis is global, supply and demand are wildly out of balance everywhere, and the pandemic is likely to permanently reduce industry demand (due to videoconference, reduced global trade, and structurally higher fares)," he wrote in his Naked Capitalism blog on Sept. 14.
Airline executives see recovery taking three to five years. Passenger loads may not fully return to 2019 levels. That's a long industry-wide recession that could engulf hotels, tour operators, conference centers, car rental agencies and other travel businesses.
Although it is possible that a vaccine will be approved by the end of 2020, getting it out to a large enough share of the population to make a difference is a logistics nightmare, complicated by the grounding of thousands of commercial aircraft, as we recently reported.
The Senate shows no interest in taking up additional COVID-19 relief legislation, preferring to spend its time on rushing through a Supreme Court nominee rather than tending to the millions of Americans at risk of losing their livelihoods and businesses.
Two seasons of COVID-19 have now passed. By the first day of spring, store shelves were already empty of toilet paper, sanitizer and cleaning wipes; as autumn began this week 300,000 new cases were added worldwide each day, and we are heading toward a dangerous, unpredictable winter.
"By the time this is done, we'll be at over $20 trillion of total economic cost."

— Bill Gates, speaking at The Atlantic Festival.